Ζervakos Christos
Crane Transports Menidi
ZERVAKOS CHRISTOS company is based in Menidi, Attica and is active in the field of crane transport.
For many years we have undertaken a great number of projects throughout Menidi, the surrounding areas and throughout Attica, ensuring our customers are fully satisfied.
We undertake crane trucks and work with fixed basket, road assistance, tree cutting, removals and we use trucks. We own proprietary, modern, reliable machines and experienced staff capable of carrying out any job.
With consistency, speed and absolute security, we undertake high quality services throughout Menidi and wherever we are asked in Attica.
Our goal is to provide our customers full and immediate service at the most competitive market prices.
Do not hesitate to trust us! We are at your disposal with a phone call.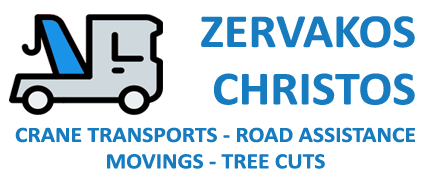 MENIDI, ATTIKI | 6989197679, zervakos1@gmail.com